Pin this in 2018! 10 top emerging trends in kids, parenting and home according to Pinterest
I will happily admit it—I can waste a lot of time swiping my way down inspiring Pinterest rabbit holes of creative kid spaces, organizational hacks, gallery walls and 11-piece capsule wardrobes. Like most moms, I have used Pinterest to search for decoration ideas, create lists to mix up my kids' daily lunch box menu and find printable visuals to help survive the bedtime and morning routines. As a marketer and a parent, I am always curious to see what is making waves in the annual Pinterest 100 — a list organized by category of the top ideas currently gaining momentum and on track to become big trends in 2018. I have compiled a list of 10 trends that resonated with me.
Decades ending in zero are the new sweet 16
My family and friends must be pinning their hearts out already in preparation for my 40th birthday in September 2018. According to global Pinterest data, saves for "milestone birthdays" are up 154%, proving that birthdays ending in zero are a reason to celebrate "000h" so-big.
Global awareness is warming up
An interest in clothes made of planet-friendly or recycled materials (eco-friendly diapers, up-cycled yoga pants etc...) as well as ethically-made clothing, fashion, and products is clearly not just a concept "created by and for the Chinese." Pinning for "eco-friendly clothing" is up %750!
All tied up with a...pom-pom?
Clearly, if you want to make a statement this holiday season, you should finish off your Christmas wrapping with a hand-made pom-pom. The trend seems to be on the rise with an increase of 444%, acording to Pinterest. Yarn pom-pom pillows and blanket tassels, colorful baby mobiles, adorable knit baby hats and decorative pom-pom garlands all bring a new dimension to trendy adornment and accessories.
Weighing the benefits of "putting on some extra pounds"
My son has been lulled to sleep during nap time at school for over a year now by the gentile pressure and input of a weighted blanket (and sometimes by a weighted lap blanket or lap turtle). We are fortunate to attend a school which is aware of the calming effect these blankets have on kids (and adults!) with sensory issues, and which has them available for he and his teachers to experiment with. I am sure I make up some of the recent increase in Pinterest saves for "weighted blankets" (up 259%), as that was a must-have item on our Christmas list this year. I am happy to hear they are gaining popularity—hopefully that will make them more accessable to more families.
There is no boo-hooing the Boho
All of us who identify with the free-spirited boho-chic florals, exotic faded antique rugs and colorful bohemiean throw pillows will want to raise a toast with our mason jar glasses to all of the kindred-spirit pinners out there. Unconvintional is the buzzword for baby showers this coming year. A touch of vintage color and flowy, flowery hippy-vibes are quickly replacing the standard pinks and blues. Pinterest says that "boho shower" saves are up 306%!
All are welcome here
If the gypsy lifestyle is not your calling, however, there is a more low-key alternative beginning to emerge for those who prefer something with a little less fringe. Saves for "sprinkle baby shower" are up 180% and might just rain on the parade of the more traditional gender-neutral sunshine-yellow in 2018.
Mom's jewelry never tasted so good!
I haven't worn jewelry in years (almost 5 to be exact)—except for the rare oportunities I have to dress up and leave the house without a kid or two in tow. It's not worth sacrificing an ear-lobe to the monkey-strength grip of an infant—or worse—watching in slow motion as pieces of beads and metal plummet to the ground and you pray that none of the tiny pieces made their way into your little one's mouth. It's inevitable—if you wear jewelry as a mom of young kids, you might as well be a sample booth in a grocery store. I know I am not alone when Pinterest tells me that saves for "teething necklaces" are up 146%.
Words and images that stick
There is nothing I love more than inpermanence—especially when it comes to decorating a space. When we found out we were expecting baby #2 on the day we moved into our new home with only two rooms on the main floor, we decorated the boys' room for them both. Because I am a photographer and not a skilled painter, a removable wall decal was totally the way to go for me when I decided on a theme and envisioned an expansive mountain range that extended across the south wall of their room. Pinners must agree that having the option to re-invent a space later on in order to accomodate growing kids and changes in interests is a huge plus, because saves for "wall decals" was up 219%. Although I will warn you...decals come in lots of pieces and require a bit of creative problem solving. There were many deep breaths and time-outs needed to complete this two-person project and still finish with a smile.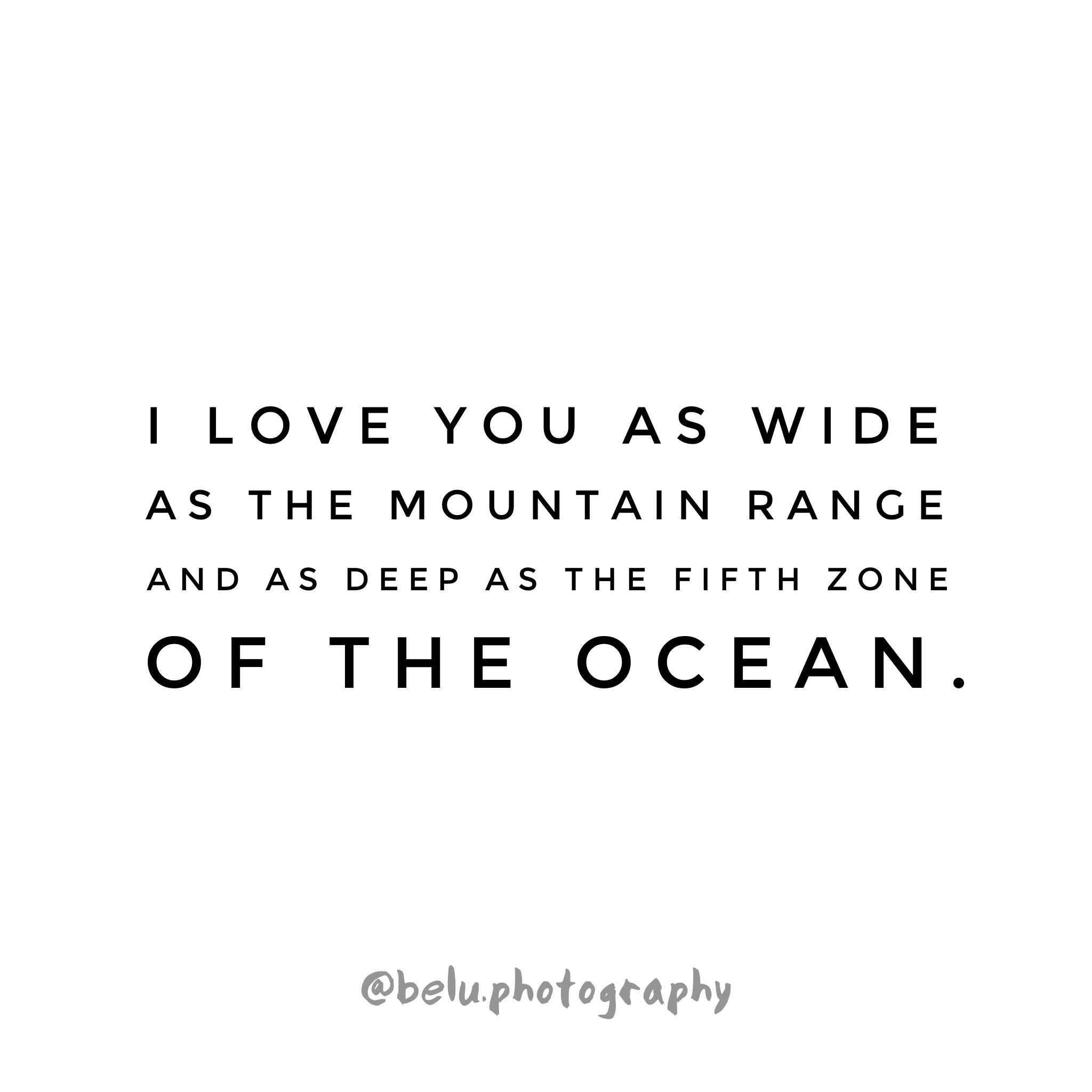 I have a small wooden Melissa & Doug mailbox that sits on his dresser. On the long stretches over the weekends when my son and I are not together, I write him a short note and raise the little red flag that signals "you've got mail," so he sees it when he comes home from school. I began to sign all of my letters with this phrase. It's become etched into both of our hearts and has quickly become our own personal "love you to the moon and back."
Babies don't stay babies (no matter how hard we try to freeze the clock!)
Pinterest data also shows that decorating a nursery for a baby doesn't mean you can't incorporate wall art and family memories that are not necessarily baby-ish. Saves for "mature nursery" and "modern nursery" are on the rise and have increased 85%. Using large framed photographs from your own travels, for example, means that you have an ongoing story to share with your kids as they grow about a time and a place that holds meaning to you and your family. And when it comes time for your kids to veto your decorating ideas—because they will, you can easily relocate your wall art to other parts of your home and continue to enjoy your investment. Who knows, maybe one day in the future when the superheros, Legos and sports themes have exceeded their life-cycle and your kids have ventured out to make a home for themselves, they might find comfort and a sense of home by having something on display that holds memories that they grew up with.
Your walls are a BIG blank canvas
If you read my recent blog post on the 5 compelling reasons why documenting your family's story is important for your kids, this final BIG trend might just leave you inspired to refresh your walls and get creative. Pinterest saves for "big wall art" are up a whopping 637%!!! Large posters, gallery walls curated with framed works of art and photography prints are where it's at. The phrase "home is where the heart is" certianly rings true when the art on your walls holds meaning and tells a story that inspires your family and visitors to want to learn more.
You can check out all 100 of the Top Pinterest Trends to Try in 2018 for yourself and head down a rabbit hole of your own as you discover the "5th wall," "statement doors" and learn what all the fuss is about over "hot air frying."
Happy Pinning!